Event box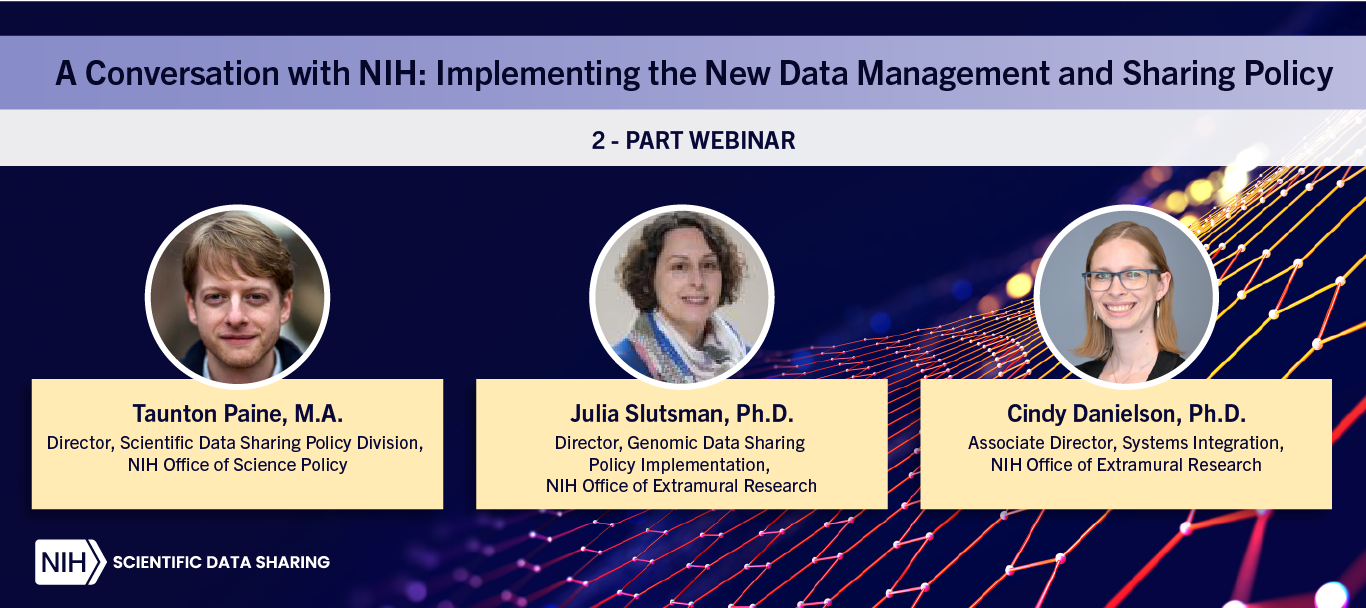 Webinar Viewing: Understanding the New NIH Data Management and Sharing Policy
In-Person
Attend an in-person viewing of the NIH Webinar "Understanding the New NIH Data Management and Sharing Policy" at Countway Library!
The NIH Office of Science Policy (OSP) and the Office of Extramural Research (OER) invite you to join them for an engaging and interactive webinar focused on the new DMS policy which goes into effect on January 25, 2023. In this webinar, you will learn about DMS policy expectations, the applicability of the policy, how to prepare a Data Management and Sharing Plan, and considerations for sharing data responsibly. Don't miss this valuable opportunity to hear from policy experts and get your questions answered.
After the webinar, you will have the opportunity to ask questions and learn about local HMS/HSDM and HSPH resources and services for successful policy implementation.
Registration is limited and attendees must have a Harvard University ID (HUID) to enter the Countway Library. Light refreshments and snacks will be provided.
You are also encouraged to register and watch the webinar virtually.
Date:

Thursday, August 11, 2022

Time:

1:30pm - 3:30pm

Time Zone:

Eastern Time - US & Canada (change)

Location:

Countway Floor 1: Room 102

Campus Location:

Harvard Longwood Campus

Categories: